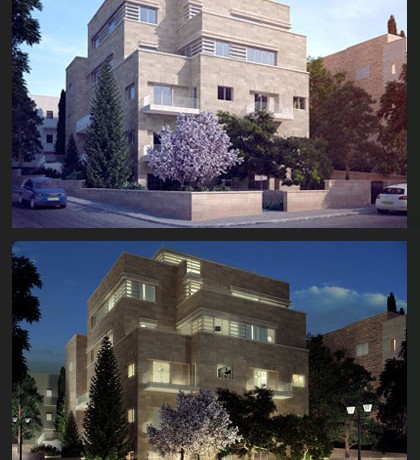 Elisher Home – Project Bita
Elisher Home – Project Bita
Original architect: Apparently Dov Carmi in the 1930's.
Addition and renovation architect: Michal Della Pergola.
Originally a three story structure built in the international style, above who three new floors were added offering up a modern interpretation of the elements and styles of the original international architect of the original home – while attempting not to strain the original building with the addition, and to continue it, yet at the same time differentiate from it. The renovations, preservation, and construction that were performed included the preservation of the two street facing facades, and the addition of three new floors.
The building is located on Ben Mimon 34, Rechavia, Jerusalem.
Participated in the "Homes from Inside" Project.
---