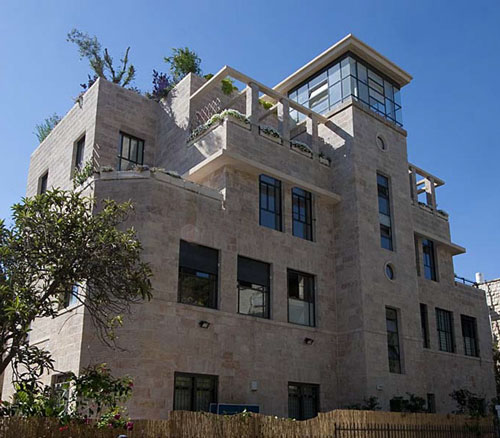 Tel Chai – Kaf Tet Benovember
Kaf Tet Benovember St.
The original building built in the international Jerusalem style in the Old Katamon neighborhood, contained only one floor to which three new floors above, and a parking level below were added.
The addition perpetuates the building's language and integrates elements of the international style. The building contains five units.
Participated in the "Homes from Inside" Project.
---