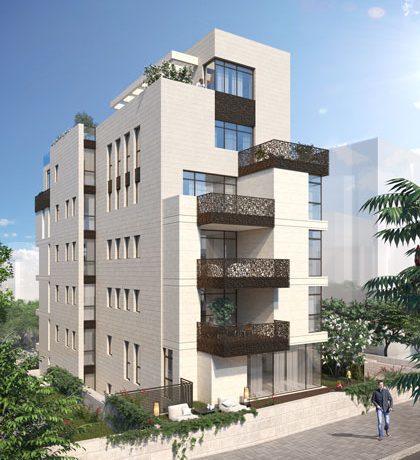 Ahad Ha'am 11
Ahad Ha'am 11
The project is located on a narrow, long empty lot between Ahad Ha'am and Sokolov streets in the Talbieh neighborhood of Jerusalem, where a prestigious residential building of 14 residential units is planned, overlooking a breathtaking Jerusalem landscape.
The building offers a diverse mix of apartments of different sizes and variable planning.
The design of the building is new in character, while respecting the Jerusalem construction tradition and its characteristics.
---