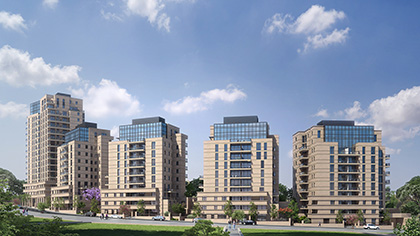 Ginot Hayovel
Della Pergola Architects – Copyright © Photo illustration
Ginot Hayovel
Shteren Street 34-42, Kiryat Hayovel, Jerusalem.
Urban renewal plan as part of the evacuation of construction.
This includes the demolition of 5 existing buildings and the construction of 5 new buildings of 11-17 floors with 226 housing units, as well as commercial areas, kindergarten and open public areas.
Planning and implementation:
Kidmat Hayovel and Carasso Real Estate.
---