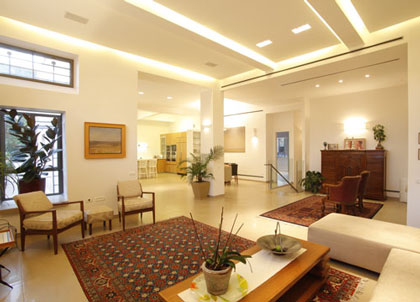 Villa Leah
Della Pergola Architects © All rights reserved
Villa Leah
Villa Leah, located on Ben Mimon Street in Rechavia, is one of Jerusalem's most unique buildings, and has an exceptional history.
The home, originally built as a villa, was arbitrarily divided over the years.
The design challenge was to adapt the results of the random division from the 1950's, to a modern apartment suitable for its residents, but also reinforcing and connecting to the original spirit of the house.
The apartment was renovated and designed down to the finest detail, and even an additional floor, hidden from the street below, was added.
Participated in the "Homes from Inside" Project.
---